Welcome at Pure Life Fotografie
Het gevoel van nieuwe avonturen, verwachtingen, zwanger zijn, bevallen, de eerste onbetaalbare momenten met je pasgeboren baby, de snelheid waarmee je baby opgroeit, het gezinsgeluk … Het zijn één voor één momenten waarbij je de tijd en emoties wilt blijven vasthouden. Er bestaat geen betere manier om deze momenten te koesteren, dan ze te laten vastleggen op foto. En dat is precies wat ik als fotografe doe.
Het is m'n doel om jouw familiemomenten vast te leggen, precies zoals ze zijn. Je de pure schoonheid van jezelf en van je gezin te laten ervaren. Om de tijd even te doen stilstaan en te genieten van het hier & nu. Maar vooral om dit gevoel voor altijd te kunnen herbeleven aan de hand van de foto's die ik voor je maak.
Ik fotografeer dan ook het allerliefste zwangere vrouwen, pasgeboren baby's en de belangrijkste milestones van kinderen. Mijn taak bij het fotograferen van deze prachtige momenten gaat veel verder dan alleen maar foto's maken. Ik leg een uniek moment in de tijd en de emoties die erbij horen, vast. Deze foto's zal je je leven lang koesteren …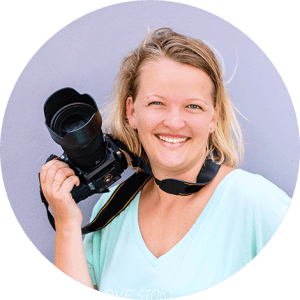 Ik nodig je graag uit om m'n website verder te verkennen, m'n fotografie-stijl te proeven en kennis met me te maken.
Voel je een klik? Neem dan zeker contact met me op!
Warme groetjes,
Joke Van Eeghem
Pregnancy Photography
Like almost every mom-to-be I've had in front of my camera, you may also be a bit shy in front of the camera. Especially now that you are between seven and nine months pregnant. How could it be any different? Your body has changed enormously in the last few months, your baby is low in your belly, the hormones are running through your body … Believe me, I know the feeling!
You look amazing! You are gorgeous! Right now you are at the absolute pinnacle of natural, feminine beauty. You radiate new life and you are totally sexy. I want to perpetuate this appearance and that feeling for you so you can cherish it forever.
Newborn photography
The moment your baby is born, your life changes forever. Before giving birth, you are who you are, but as soon as your baby is born, an overwhelming transformation takes place. At that moment your complete reason for existence changes completely. It is as if a whole new world is opening up for you and suddenly your life before the arrival of your baby was not that special at all!
Like every newborn parent, you have your hands full, of course with your baby, but also with everything that comes with it. A photo shoot may not be the first thing you think and / or feel like, but believe me … Time goes so fast and it is really worth your time to stand still and enjoy the moment. I want you to perpetuate that feeling and cherish it forever. I want you to perpetuate that feeling and cherish it forever.
Baby- & Child Photography
Like any mom, you probably are very proud of your baby! Between 0 and 1 year old they grow so incredibly fast. They go from lying down, to sitting down, to crawling, to walking in 1 year! You therefore live from one milestone to the other, and before you know it, you no longer remember how enthusiastic you were when he / she could sit or stand alone for the first time! But even after your child has reached the age of 1, they obviously are beautiful to photograph. They are unique at every age and you would like to can and keep them with you forever. Thanks to a children's photo session you can capture that feeling and capture it forever.
Inspiration, Tips & Specials