My life as a pregnancy and newborn photographer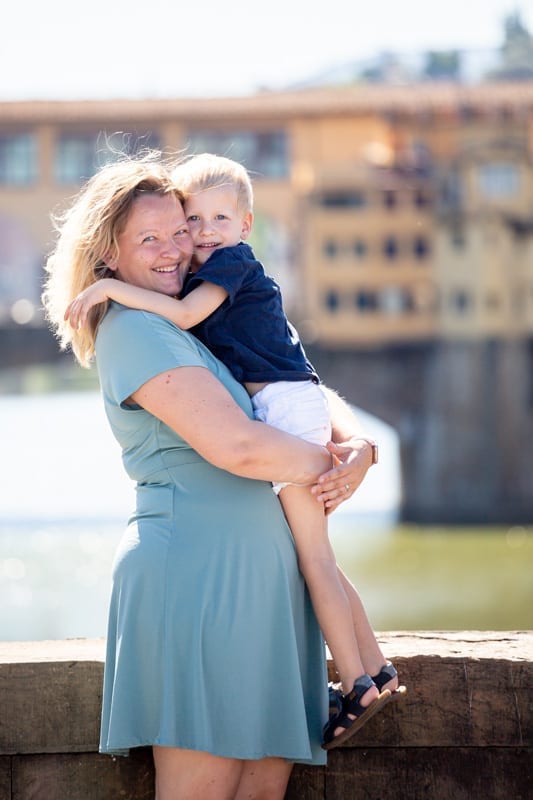 The feelings of new adventures, expectations, pregnancy, giving birth, the first priceless moments with your newborn baby, the speed with which your baby grows up, the family happiness …
These are one by one moments where you want to capture the time and emotions forever and keep them in a little box. There is no better way to cherish these moments than to have them captured on photo. And that is exactly what I do as a photographer.
How it all started …
I am Joke, Bram's wife and Noah's mother (5 years old). In August 2019, we moved back to Belgium, after a 7-year adventure on the beautiful exotic island of Curaçao. There I have been able to develop my passion in my own company starting from stratch. I learned all the ins and outs about the different branches of photography.
From the moment I knew I was pregnant, I knew that a magical moment had arrived. Finally my greatest wish came true. Together with my husband Bram I could finally start dreaming about our own little nice family. 9 months later our son Noah was born. A world full of love opened up to me. I didn't know what happened to me. That one moment, the one second that I held my baby in my hands for the first time changed everything.
Before I was pregnant I already was a photographer, but because of this drastic moment everything came together. I found the purpose of my photography. The short moments and memories of your pregnancy, the birth and your newborn baby inevitably disappears from your memory. It is such a nice feeling to be able to relive everything thanks to your precious photos. I love to take pictures of pregnant women , newborn babies and the main milestones of children.
How I work …
My task in photographing these unique moments goes much further than just taking photos. My clients don't just come to me for taking pictures, but for the Pure Life Experience. And I will go above and beyond. My customers love that I am easy going and my ability to create a relaxed atmosphere. Nothing is a must, anything is allowed. I own exclusive maternity dresses (in different styles, sizes and colors), different hair bands, hats, fabrics, backgrounds and other accessories to create unique photos and offer the best service every time. I work with a great make-up artist who can make you shine even after a sleepless night. You don't have to worry about anything after booking the photo shoot. I will capture a unique moment in time and the emotions that go with it that you will cherish throughout your life.
My goal is not just to create photos, but to give those photos a place in your life. Enjoying an evening in the sofa, with a view of your beautiful family photos on the mantelpiece. Take pleasure in browsing through the baby album with your son or daughter within 5, 10, 15 years … There is nothing nicer and cozier than that! And if your son or daughter leaves the house within 20 years and settles down, they can continue to cherish their albums with all the wonderful memories and pass them on to the next generations.
I met my husband Bram 11 years ago while on vacation in India
Together we lived in Curacao for 7 years. Our son Noah was born there, and I found a way to be true to myself.
I grew up in Bruges
I love to travel, preferably as far, as simple and tranquil as possible
I adore to hug with baby's and sooth crying babies.
I used to dream of becoming a fashion designer for Disney, now I still love going to Disneyland
Beauty makes me happy, and I see it in everything!